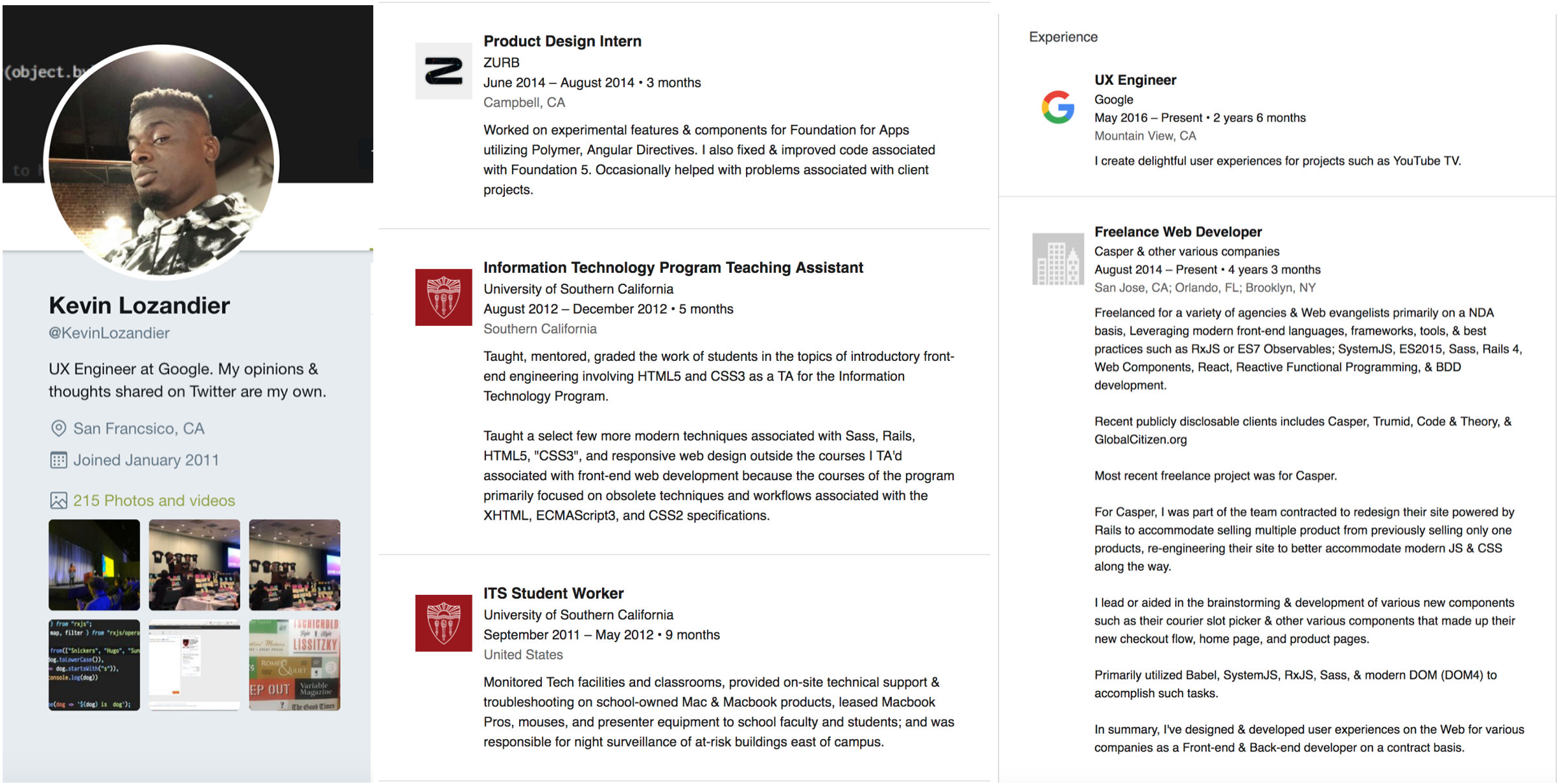 Kevin Lozandier is a UX designer. He studied at the University of Southern California. He is currently one of Google's UX engineers and lives in Google's Mountain View headquarters. He is currently working on YouTube TV. He is my favorite designer because he likes attend google and adobe events, which is easy for him since he lives in California. Also according to this site:
https://theblog.adobe.com/day-life-ux-designer-kevin-lozandier-ux-engineer-google/
In an article called "A day in the life of Kevin Lozandier" the author,Sheena Lyonnais discusses his morning, afternoon and evening routines.