Similar to creating personas and mapping user journey, writing user stories help the UX design in many aspects. For one, telling and selling your story right helps to buy in your stakeholders. But also, writing stories on a visceral level deals with the visual appeal, writing stories on a behavioral level deals with use and usability, and writing stories on a reflective level determines whether and how we process and remember and share an experience.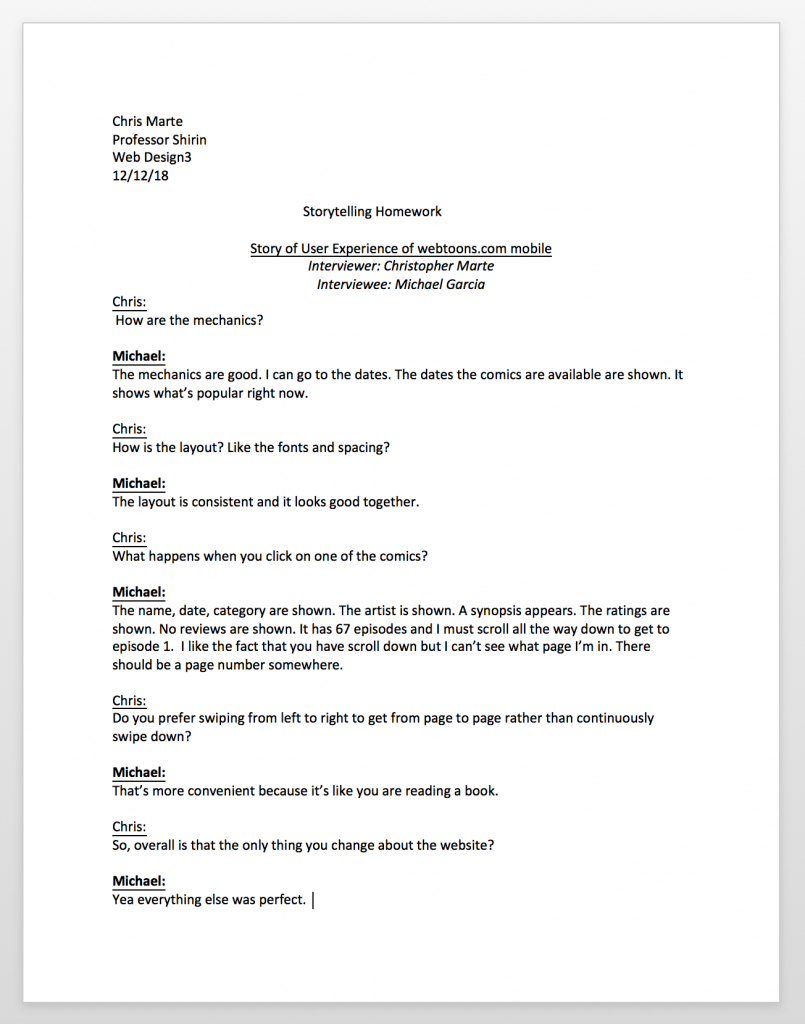 Observe Users of webtoons.com
For UX designers observing means asking the fundamental questions like who? what? where? when? why? how was the experience? and how can it be improved in the future?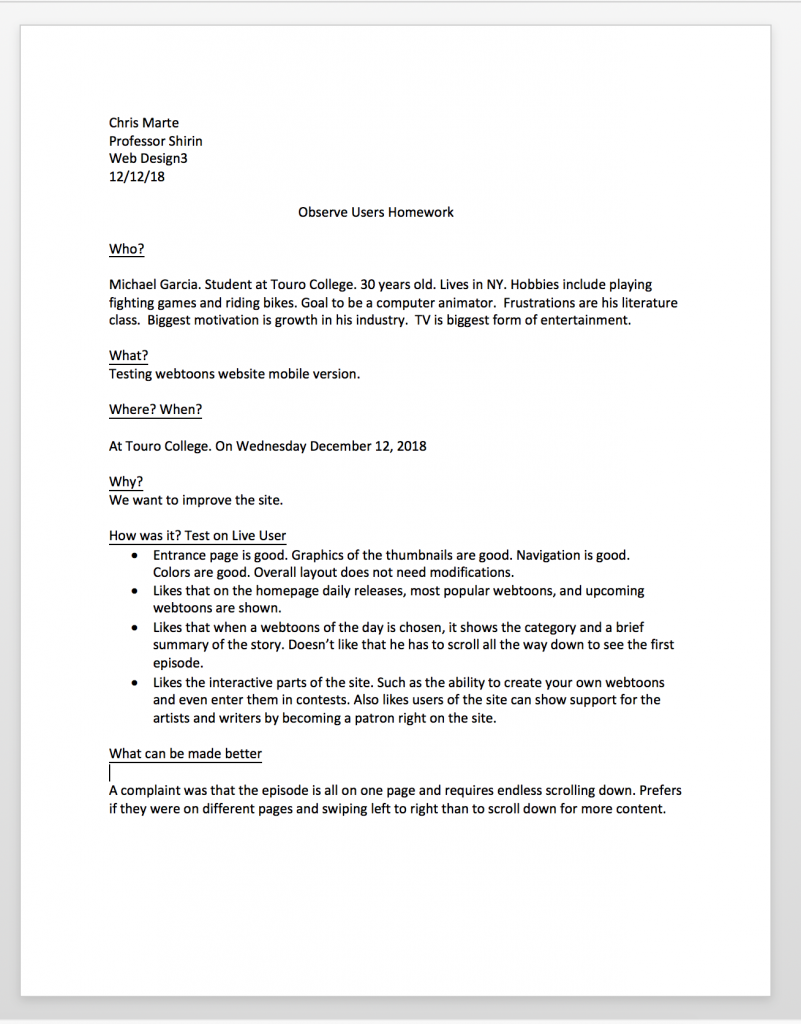 5es of webtoons.com
The 5es are an effective user testing tool for UX designers. The positive and negative experiences are recorded more neatly and are characterized for better analyzing.
webtoons.com
Entice
Enter
Engage
Exit
Extend
Positive

-Artwork

-Account preferences

-Watched list

-Free to use

-Anyone can publish webtoon

-No ads

-Daily releases on home page

-Most popular on home page

-Upcoming releases on opening banner

-Create your own webtoon option

-Contests for best webtoon

-Support for artists and writers

-Leaves you where you left off

-Shows last read

-Accompanying app

-Subscription services to artists

Negative

-Some artists have unearned ratings

-Lots of delays in releases

-None

-Artists are not well characterized

-Lags new loading pages

-None

-Pressure into becoming a patreon

-Email spams
Personas for webtoons.com
For the webtoons.com website these are 2 personas or fictional characters created to represent a user type that might use a site, brand, or product in a similar way. Here are the personas: